DIY: Make Your Own Dry Erase Board for Your Desk
By
Nicole Groshek
on
Monday, April 27, 2020
Tired of wasting all those Post-It notes when you need to jot down reminders to yourself at work? In today's DIY tutorial, we'll show you how you can make a super-handy desktop dry erase board in mere minutes. It's fast, it's easy and it's fun!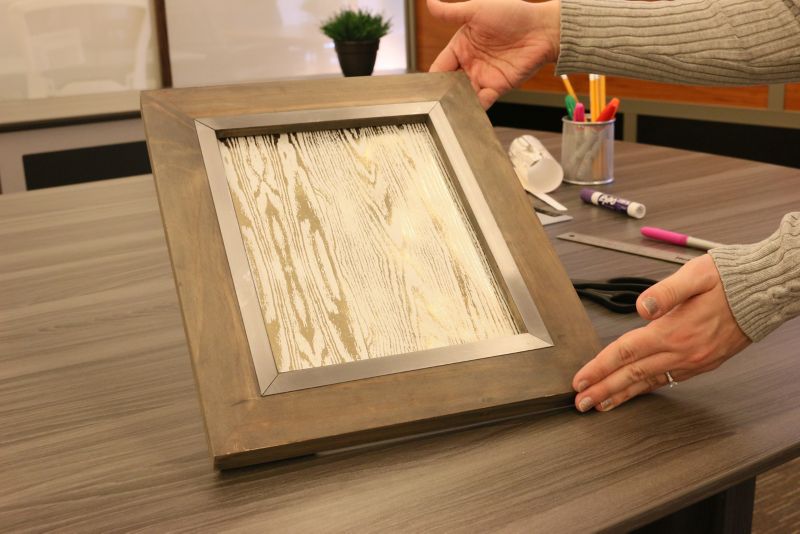 What You'll Need:
Wrapping paper, scrapbook paper or fabric in a light color or pattern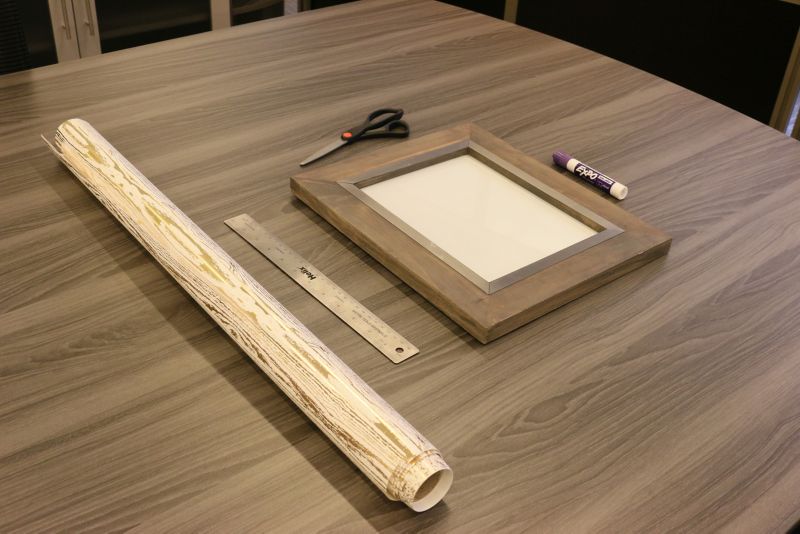 1. Using your ruler and your marker, outline a rectangular shape on the backside of your paper or fabric that is the same size as your picture frame. For this project, you can use any size frame, but we recommend at least an 8"x10" so that you have enough space for writing notes. Because we used an 8"x10" photo frame, we'll measure an 8"x10" rectangle on the backside of our paper. If you don't have a ruler, you can use the glass or paper that came with the frame and trace around it onto the paper or fabric.

2. Cut your paper or fabric along the lines you just measured so that it will fit properly in your frame.

3. Take the back off of the frame as well as any paper or foam that may have come with it.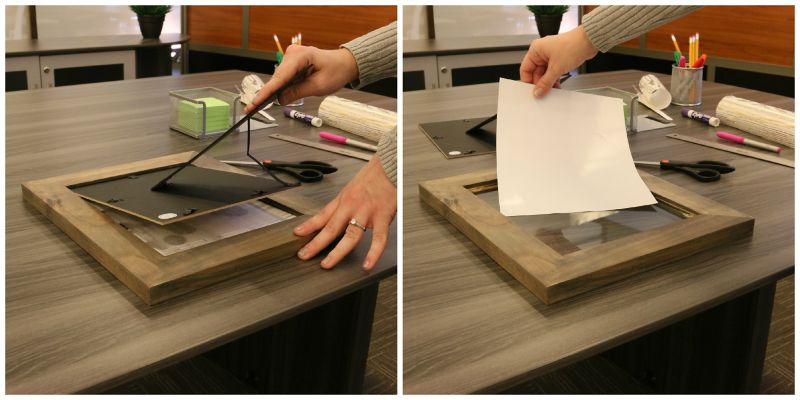 4. Insert your newly cut paper or fabric and replace the frame backing.

5. Enjoy! Because the face of the frame is made of glass, it's easy to write on with dry erase markers, and it can wipe clean without leaving behind any ghosting or staining.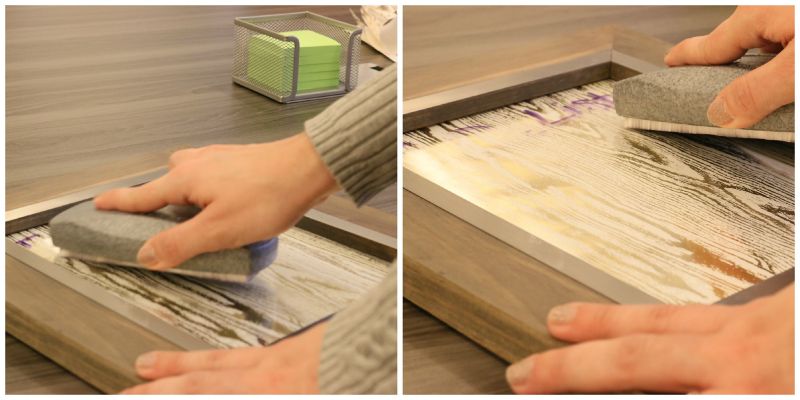 This DIY dry erase board makes a great addition to any desk space and is an ideal alternative for those who don't have the wall space for a large glass marker board. It also makes a fun and affordable holiday gift!