Collection Spotlight: Reveal by Officient
By
Rachel Bindl
on
Thursday, August 02, 2018
Whether you're looking for a matching office furniture collection that can accommodate four workers, or you're looking for a streamlined design that offers it all, the Reveal Collection by Officient just may be the ideal selection for you. This collection features clean lines for a more contemporary style, while silver detailing provides a beautiful pop of contrast for a stand out look.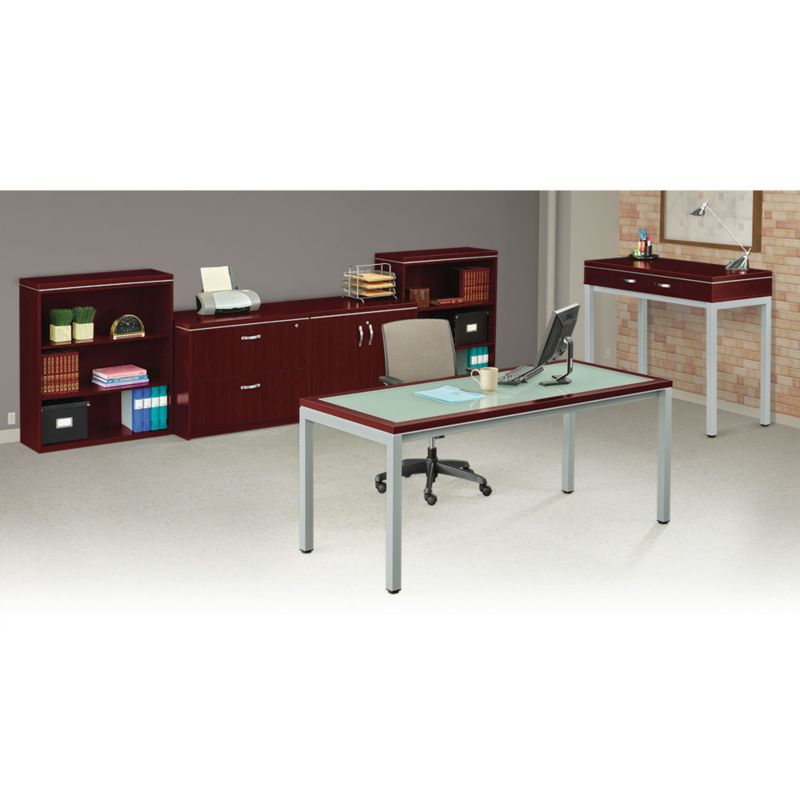 There is so much to love about this collection, but it's hard to beat the practical office sets and groupings available within it. Reveal offers a variety of group working spaces that not only offer an incredible value for the price, but also make it a simple process when it comes to seamlessly and stylishly refurbishing your office space.
In addition to the practical solutions this collection offers, it's easy to see that no detail was left unaddressed. Silver detailing runs evenly and cohesively on all of the pieces in the collection, while luggage-style drawer pulls add some excitement to the storage units, including the mobile file. Last, but certainly not least, a laminate mahogany finish provides a nice color and a stain- and scratch-resistant surface for each and every piece of the Reveal Collection.
While the sophisticated appearance is a huge plus, this collection isn't all about looks. The streamlined design keeps your workspace from getting too bulky, and options like a two-person standing desk support those looking to be healthier in the office.
With the Reveal Collection from Officient, you have the power and flexibility to craft a truly stunning office space that works best for you, whether you're in need of matching furniture for a conference room, a collaborative space, or a private office.
0