Stylish Bookcases Under $250
By
Rachel Howe
on
Tuesday, December 13, 2016
Could your office use some extra storage space? Eliminate clutter and stacks of books with a new bookcase for your office. It will make your office much more organized and professional looking, and best of all, we've pulled together some of our favorite bookcases for you under $250!
Trestle Three Shelf Ladder Bookcase
The Trestle Three Shelf Ladder Bookcase from the Trestle Collection by Sauder features three shelves that are open from both sides and the back for a unique, modern look.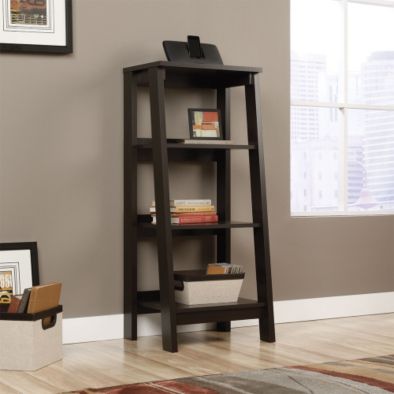 Boone Mountain Two Shelf & Three Shelf Bookcases
Is the rustic look your style? The Boone Mountain Two Shelf Bookcase and the Three Shelf Bookcase are an affordable way to get the rustic look for less! Inspired by the Appalachian Mountains and frontier settler furniture, these are two of many great pieces from the Boone Mountain Collection by Sauder.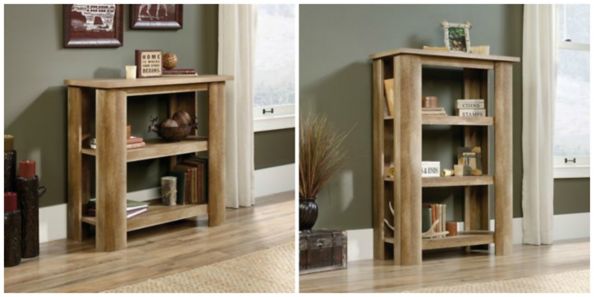 Abbey Oak Five Shelf Bookcase
If you like the more traditional look, the Abbey Oak Five Shelf Bookcase is a classic addition to your office. With five shelves, you'll have plenty of storage space for books and other reading material.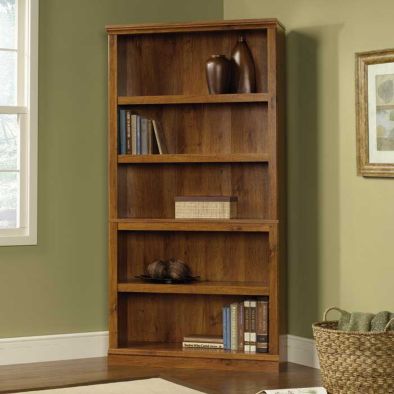 Espresso Finish Three Shelf Bookcase
The Espresso Finish Three Shelf Bookcase by Office Star is a compact, modern bookcase that's perfect for a small office. It's made of hardwood solids with an Espresso wood finish and sliver finished metal frame.
Barrister Lane Cubbyhole Bookcase
The Barrister Lane Cubbyhole Bookcase by Sauder features 10 cubbyhole style shelves with a label tag under each to caption awards, reading materials and more. It's the perfect blend of traditional mixed with the rustic look that will add a fresh update to your space.
Interested in checking out more bookcases? View all of them here.
0